SUNNY CIDE UP 2021
Weingut Claus Preisinger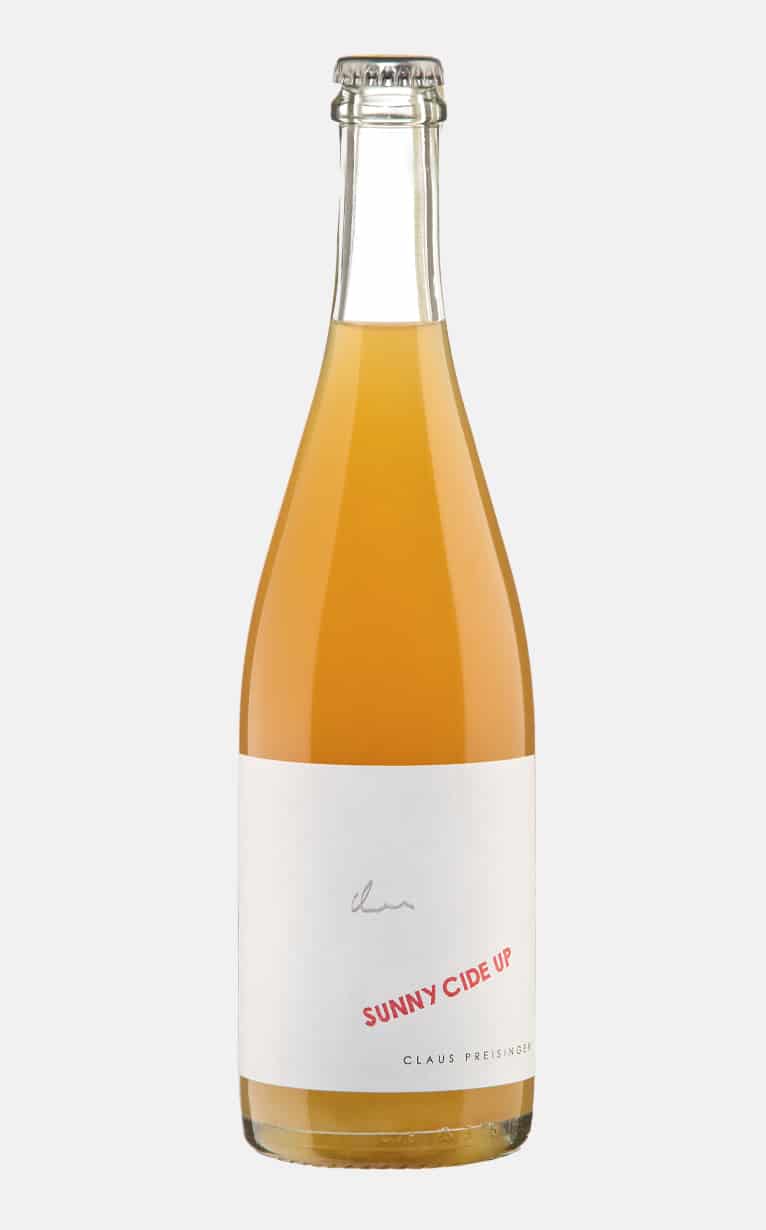 Color: White
Grape variety: Apple, Grüner Veltliner, Quince

respect-BIODYN
20,90 €
(for 0,75 l | 27,87 € / l)
incl. 19 % VAT plus shipping costs
In stock
On the sunny side
Opposites attract, as we all know. Claus probably thought so too, when he unceremoniously married the beautifully acidic apples and quinces with the local Grüner Veltliner grapes to create this crisp, drinkable pet-nat cider.
Details about this wine
Style: fruity & aromatic
Alcohol content: 9
Vintage: 2021
Country of Origin: Austria
Region: Burgenland
Address: Goldbergstrasse 60, 7122 Gols, Austria
Allergens: contains sulfites
Made by Claus Preisinger
At Claus Preisinger, everything is well thought out: from the management of the vines and the work in the cellar to the selection of coffee and hand soaps at his Weingut. He makes all decisions with an eye to environmental and social sustainability, transparency and minimalism.