FROM EARTH TO DOWN 2020
Michaela Riedmüller Weine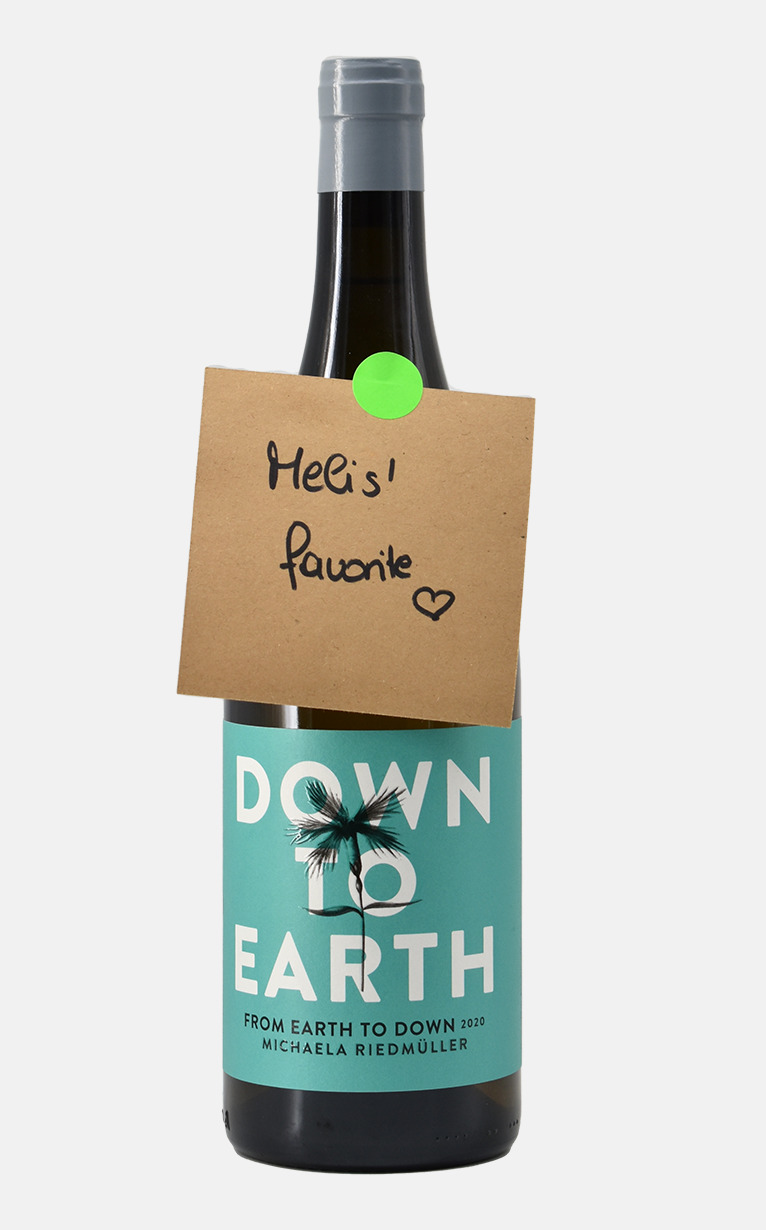 Color: White
Grape variety: Neuburger, Welschriesling
17,90 €
(for 0,75 l | 23,87 € / l)
incl. 19 % VAT plus shipping costs
Out of stock
From the earth into the clay
These beautiful grape get to grow on the prettiest slope for half a year only to then be sent to a red wine barrel for fermentation. Seems like a waste? We promise it isn't! Tastes of peach, cream and salt!

Details about this wine
Style: clean & elegant
Alcohol Content: 11,5
Vintage: 2020
Country of Origin: Austria
Region: Carnuntum
Address: Klosterplatz 5, 2410 Hainburg/Danube, Austria
Allergens: contains sulfites
Made by Michaela Riedmüller
Down to Earth - this is how Michaela Riedmüller describes her natural wines. By this, the Austrian means: natural, fresh and a bit different. All characteristics that apply just as much to the winemaker herself! Michaela's focus is on mash-fermented white wines aka orange wines.