KÉKFRANKOS 2019
Ökologisches Weingut Schmitt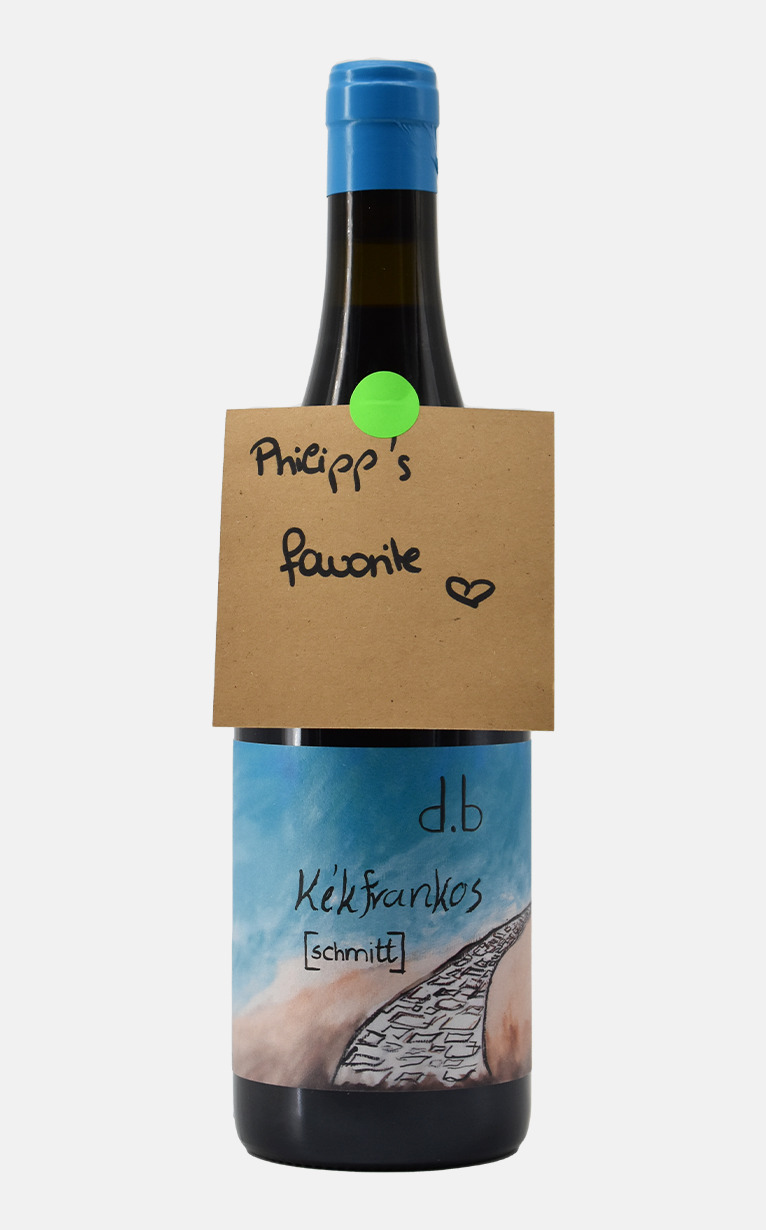 Color: Red
Grape variety: Blaufränkisch

Demeter
17,90 €
(for 0,75 l | 23,87 € / l)
incl. 19 % VAT plus shipping costs
In stock
The saucy Kék!
This Kékfrankos (just for good measure, the "s" at the end is pronounced "sh") from our dear Schmitts brings you velvety ruby red in the glass. Fruity and spicy, and goes with any outfit.
Details about this wine
Style: powerful & intense
Alcohol Content: 12,5
Vintage: 2019
Country of Origin: Germany
Region: Rheinhessen
Address: Weedenplatz 1, 67592 Flörsheim-Dalsheim, Germany
Allergens: contains sulfites
Made by Bianka & Daniel Schmitt
Wine is fermented grape juice. A natural product without additives. Without fertilizers and pesticides. Bianka and Daniel Schmitt are convinced of this. The two fell in love with natural wine back in 2012 and immediately knew: That's exactly what we want to do. No sooner said than done!