Jobs
You want to become part of our small team? How nice! We look forward to hearing from you.
Store assistant / wine consultant (minijob)
You love natural wine, beautiful stores, cute dogs, schlepping wine boxes and stressful Saturday shifts? 😉 If so: keep on reading!
We are looking for a store assistant on a minijob basis for our stores in Kreuzberg and Prenzlauer Berg. We are especially looking for a person who likes to work on Fridays (3-8 pm) and Saturdays (12-8 pm).
What we offer:
- Regular team tastings and trainings
- Pleasant and cozy work spaces in the most beautiful stores in Berlin ❤
- The opportunity to taste many wines
- Being part of a motivated, wine-loving team
- Employee discount
What you bring:
- A love for natural wines 🍷
- A basic overview of our selection
- The willingness to work in both the Pberg and Kreuzberg-store
- Language skills in German (ideally B1) and English
Sounds good?

If so, please send an email to ramona@8greenbottles.com and answer the following 5 questions:
1) What are three random facts about you?
2) What is your favorite wine and why? What do you particularly like about the wine? (it doesn't have to be a wine from the 8gb assortment)
3) Which wine&food pairing can you particularly recommend? (here you can either name a specific wine or simply a certain wine style or also certain flavors).
4) What is especially important to you as a customer when shopping in a (physical) wine store?
5) What don't you like in a wine? I.e., what does a wine have to have so that you don't like it?
We do not need a CV or a letter of motivation.
Application deadline: August 31, 2023
We look forward to your email.
Cheers, Ramona, Philipp & Team!
8greenbottles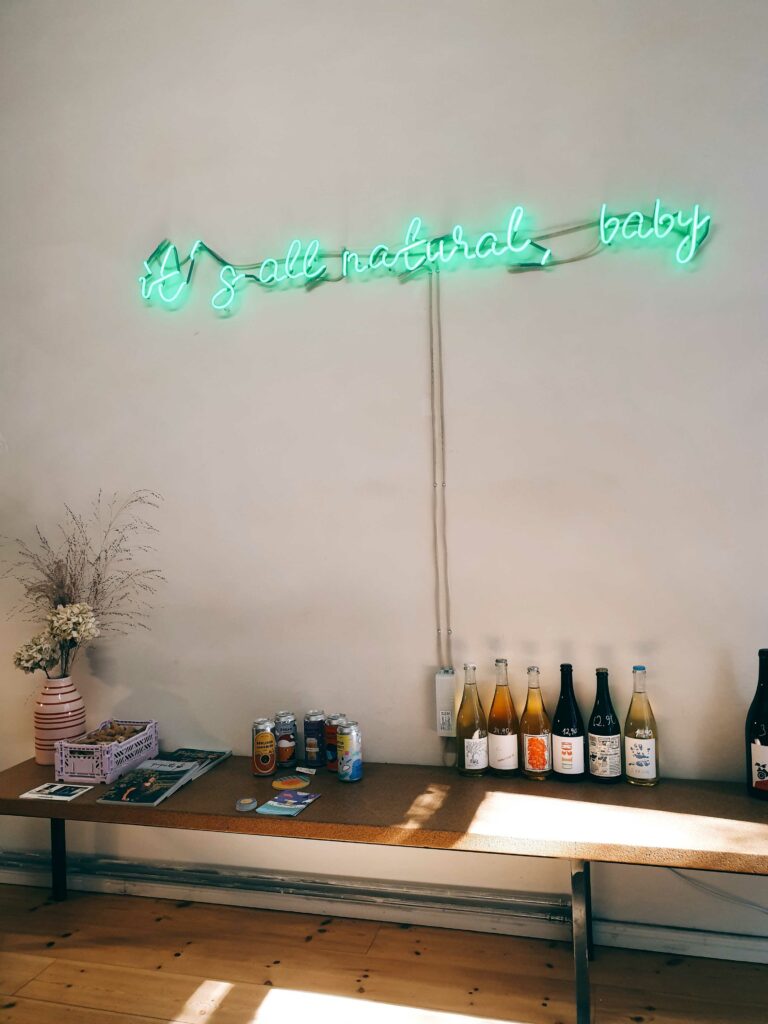 Follow us on Insta