Gerhard Pittnauer
Winery Gerhard & Brigitte Pittnauer
All eyes on the Pittnauers:

🏠 Come from Lake Neusiedl, Austria
🍇 Combine purism and fun in a glass
💃🏻 Appreciate good music
🏍️ Can be found on their bikes every now and then
Organic and dynamic
Gerhard took over Weingut Pittnauer from his parents at the tender age of 18 and gradually made it his own all "learning by doing". Together with his wife Brigitte he has created a winery that is committed to natural, biodynamic principles. Gerhard's style is unmistakable: delicate, earthy and stubborn wines. Puristic, unadorned, and narrowed down to the essentials - no frills whatsoever. We find Gerhard's natural wine line "Dogma," which he named after the manifesto of director Lars von Trier, particularly exciting. Especially the Perfect Day!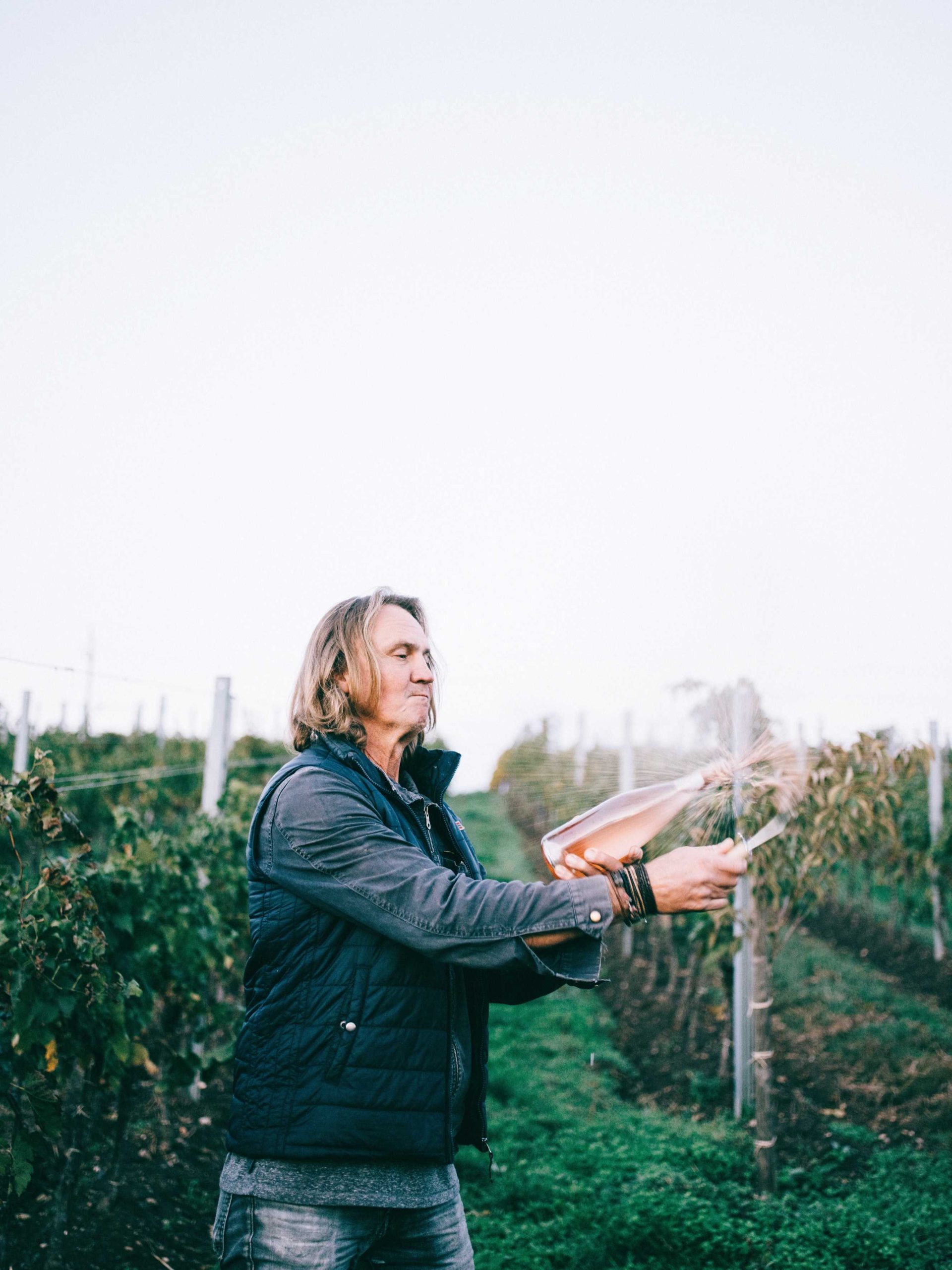 Lake Neusiedl, Austria
Not far from Vienna, a fabulously diverse world unfolds in the east of Austria. From the steppe lakes, to the endless expansion of the Pannonian Plain, to the colorful vineyards spread across Burgenland. In the northeast lies the wine-growing region of Neusiedlersee. And yup, the name says it all. The huge lake has an incredible influence on the climate in the region, it can get quite hot at Weingut Pittnauer! The landscape here is mostly just a tiny bit hilly and on nice days you can see as far as Hungary.